We can solve many computer issues with the help of remote support software and a phone call! You don't have to bring the computer to us or wait for us to visit you at your house or office. Remote assistance makes solving most common issues very convenient and quick.
Remote Support allows us to take control of your computer from our office. We can use our computer's keyboard, mouse and monitor to control your computer as if we were sitting in front of it. This is all accomplished using an internet connection and special software.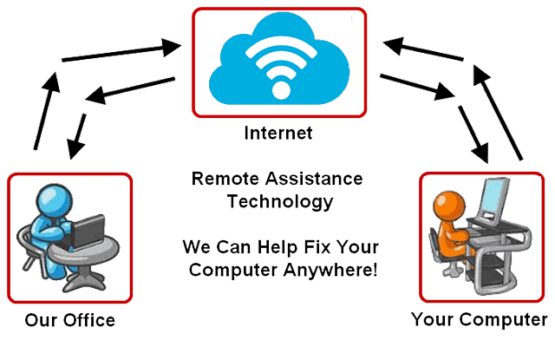 Here are step by step instructions on how to get started
Click the "Support Portal" button below

Click the arrow next to "Start a new session", download our remote support program and then open it. Your computer may ask if you want to run it, click yes. If you are a Mac user, you will have to jump through extra hoops and enable remote access… you'll see the instructions on the screen.

Now we can connect to your computer and help you!