Laptop Screen Replacement
Dropped your laptop and cracked the screen? Tossed it around in your bag and now there are strange lines across the screen? Don't worry! We can replace your broken laptop screen, usually on the same day!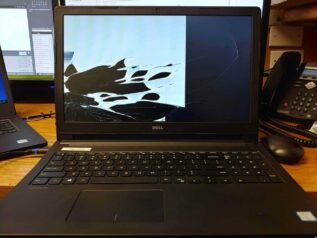 Bring your laptop to us for a free quote. Call us to make an appointment or just stop by at our shop during open hours
Warranty and Accidental Damage Insurance
If the manufacturers warranty still covers your laptop, a cracked screen is usually exempt from it, unless you opted to pay for accidental damage insurance. It can save you several hundred dollars if your laptop ever gets damaged!
If you buy an expensive laptop, like Apple Macbook Pro, Microsoft Surface Book, Dell XPS, or any laptop with a high-resolution or touch screen — adding the accidental damage cover is usually well worth it. You will probably have to pay a deductible but it will be much cheaper than covering the cost out of pocket.
For example, replacing a damaged Macbook screen can cost from $400 to $1000. If you have Apple Care, you will usually pay less than $200! Every accidental damage insurance policy has specific terms and conditions, so its best to inquire about it where you bought the laptop. You can usually add the insurance cover up to two months from the purchase date of the laptop, provided it hasn't been damaged.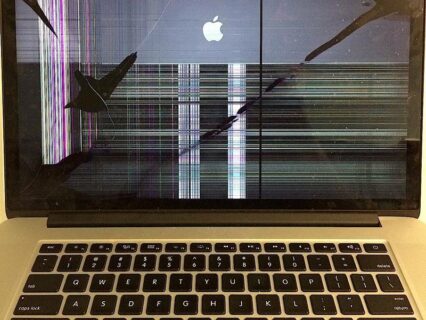 Broken Laptop Hinges Repair
One of the most common laptop problems is busted display hinges. Typical consumer grade laptops are usually made with cheap plastic, making them very difficult to fix. Usually, repairing this issue isn't worth the cost and hassle
Typical laptop sold in retail shops are not designed to last beyond two or three years of constant use, drops and accidents. The hinges are usually strong but the plastic surrounding them is weak, and once it breaks, the only permanent way of fixing the issue is by replacing the bottom part of the laptop. If the laptop is more than a few years old, it's very difficult to find parts for them and even if we can, they are going to have the same problem, sooner or later!
There is a cheap way of "fixing" the issue, but it's ugly and probably not going to last long - epoxy glue! We don't recommend it though. Hinge repair is not worth it! Instead of spending money on the laptop already past its intended useful life, it's better to upgrade to a more reliable and sturdy computer, preferably business grade – they are built to last, and repairs are easier if something goes wrong!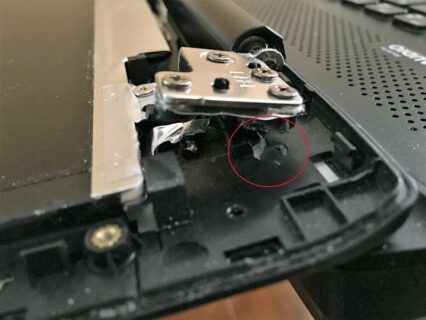 If you have a laptop with a touchscreen (commonly called 2-in-1), replacing a broken screen can get really expensive!
Laptops with touch screens are usually more expensive, heavier, have a worse battery life, and much more difficult to repair. Typically, a touch screen consists of a sturdy frame, screen itself, digitiser, and protective glass. These are all glued together and usually very difficult to separate.
If only the glass or digitiser broke, it's possible to disable the touch capability. You will still have the cracks in the screen, and eventually, they may damage the screen as well, but at least the laptop will be usable in the short term!
A proper way of fixing it is by replacing the entire top assembly, but it's usually at least double the cost of a traditional laptop screen replacement. We don't keep any touch screen assemblies in stock but can sometimes find them from New Zealand based suppliers. More often, they have to be ordered from overseas and it extends the repair time by two to three weeks...