Naturally, most people prefer to just call tech support and get needed help, whether it's for their computer, Wi-Fi connection, smartphone, or a TV. There are several ways to get the tech support you need – depending on what exactly the issue is, how tech-savvy you are, how soon you need it and how much you can afford. So, let's take a look at a few options for when (not if) you need some support.
For your convenience, we have divided these following suggestions in a "good," "better," and "best"-case scenario.
Good
If you are experiencing issues with a program or need help figuring something out, you can usually press F1 on your keyboard to bring up a help menu. The help section will usually have a "Quick Start" guide, explanation of all the basic features and functions and steps on how to best contact the real tech support.
You can also find answers on Google (or Bing). Type the name of the program or issue you need help with and your query. Be as specific as you can! For example, rather than typing "Internet doesn't work", type "Can't send or receive emails with Outlook". Or, instead of "computer doesn't work", type "Computer says the hard drive is not found". Sometimes you'll find a short answer in the search engine yourself, but you can always click or tap on a website for a deeper dive, such as in a tech support forum. You will learn something new and it won't cost you anything!
If you are a visual learner, go to YouTube and search for your problem by keywords. Chances are, someone made a tutorial and you can watch them fix their issue before you attempt it. Want to know my secret? Half of the problems I deal with on a daily basis is something I haven't encountered before. I'm not doing any magic tricks to fix your computer, I just Google better than an average person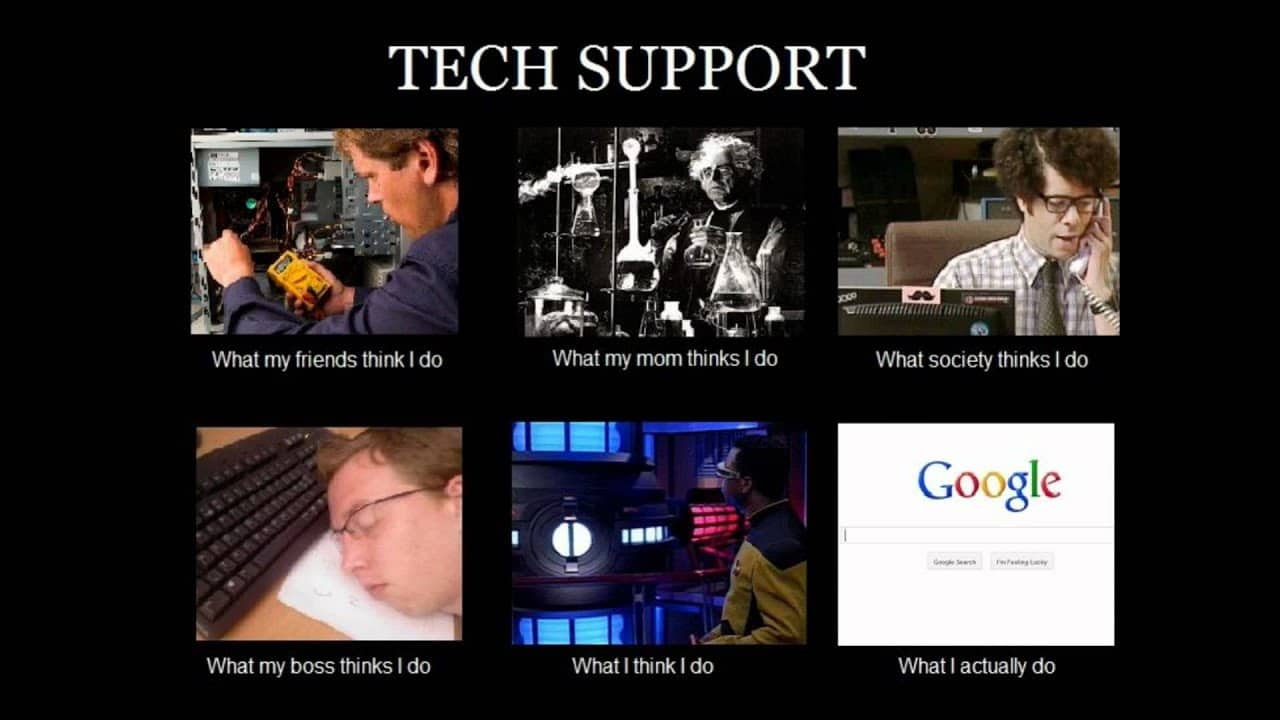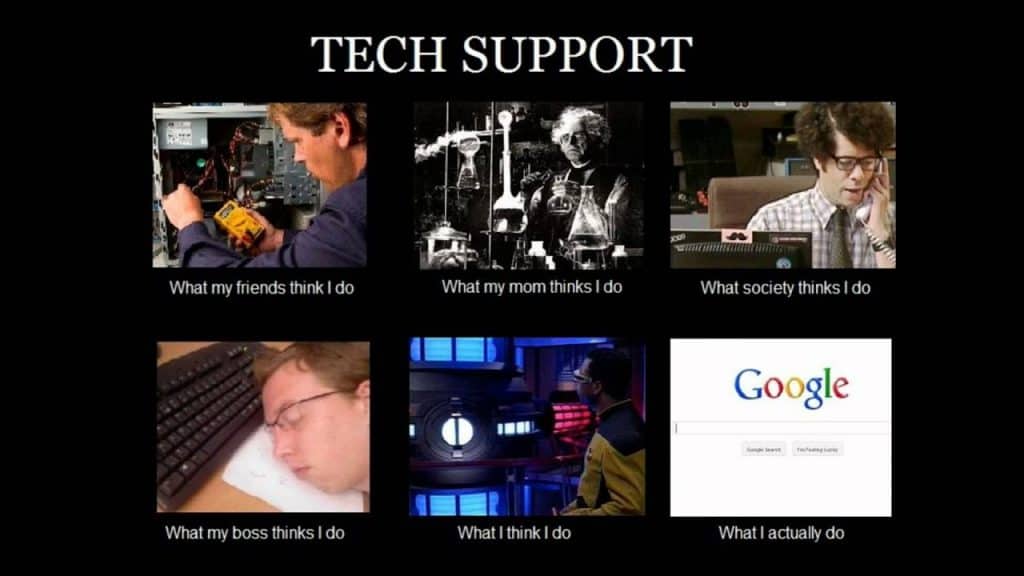 If you are paying for a subscription service, like your Internet connection, Sky TV, or a cellphone plan, you can call your provider to ask for help. In fact, part of the monthly fees you are paying support their technical support department, so this should be your first stop. Advantages – it's usually free, unless a serious fault is found, and you can usually get help very quickly. Disadvantages – you may have to talk to call agents based in a different country. Some of them re hard to understand and they are usually trained to follow a script – if your problem isn't typical, their suggestion to "turn it off and on again" will rarely help!
However, be careful when with cold calls out of the blue or when the number to call is shown on your screen, along with a scary message! There a number of tech support scams, we wrote about them last week.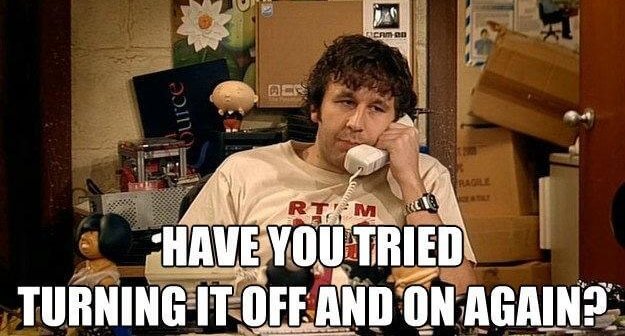 Better
If you need help with your computer, remote support is a great option – you grant permission for a trusted person (tech-savvy friends, relatives, or your computer support company, like us) to log in to it. This gives them the ability to see what's on your screen, move and click the mouse and type on your screen. It eliminates a very frustrating experience over the phone ("mum, mum, mum, I said RIGHT click on the icon!") and makes the resolution much faster.
By using a remote support option, you'll be able to see what your helper is doing to fix the issue. You just sit and watch the mouse moving around but it's a good idea to take notes in case something like this happens again – then you can potentially fix it yourself! We use the program called Teamviewer but there are many different ones, like ScreenConnect, LogMeIn, GoToAssist and others – all work in a similar fashion. You usually have to manually give consent to initiate the remote support session by telling your helper user ID and password, or click Yes/Allow when prompted.
If you don't have time or patience for phone or remote help or your problem is more serious, you can bring the computer to a repair shop. It may take a day or longer to fix and you'll have to pick it up when it's done and then connect all the cords again but it's usually the only way for serious issues, like operating system reinstall, crashed hard drive, or serious virus infection. We have a shop in Nelson CBD, open afternoon, evenings and weekends. If you want us to pick up and drop off your computer when it's fixed, we can do it as well! We can usually give you an exact quote on how much your issue will cost to fix and because some issues require a lot of waiting time (like virus cleanups) but we don't need to be physically present in front of the computer, it's the most cost-effective way of getting them fixed.
Best
Nothing beats a call-out with in-person tech support. It's faster and less aggravating than remote or phone assistance. For some issues, like connectivity between your various devices, one-on-one training and tutoring, or when you don't want to disconnect the cords and lug your equipment around, it's the best option. You can also learn a few tricks and tips if you watch what your helper is doing. In-person tech support is billed hourly so it can get quite expensive for major issues. On the other hand, if we manage to fix your issue quickly, we can help you with other computer related tasks as well!